Lankytojų 114

French photographer from Paris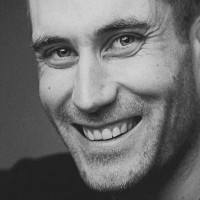 French photographer recently settled in Vilnius, propose portraits & family photoshoots, as well as fashion and boudoir photo sessions.
Very experienced, premium quality!
Įkainis -
nuo 100 € už val.
12 years experienced as a professional photographer in Paris and NYC. I can shoot at your favorite location, home, outdoor, studio, hotel. Professional quality, professional behavior.
Optional makeup/hair, photo retouch, videos.
Tel, WhatsApp, Signal : +33.768.200.708
FB Messenger : Nicolas YGER
PS: my isolation is over since 2 months
Kontaktai

Palikti skundą
NUSISKUNDIMAS
Nuo Jūsų pateiktos informacijos kiekio ir kokybės priklausys, ar nusiskundimas bus priimtas ar atmestas. Jūsų asmens duomenys nebus viešinami be atskiro sutikimo.
Neužpildėte visų privalomų laukų
Jūsų NUSISKUNDIMAS užregistruotas.
Susipažinsime su pateikta informacija ir su Jumis susisieksime.